Dr. Amol Saxena, DPM
Palo Alto Foundation
Medical Group
Dept. of Sports Medicine
3rd Floor, Clark Building
795 El Camino Real
Palo Alto, CA 94301
Office: 650-853-2943
Fax: 650-853-6094
E-Mail
Map | Directions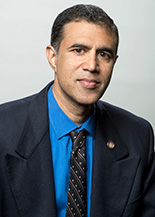 Pearls in treating common running injuries. 1997 Am. Academy of Podiatric Sports Medicine Meeting.
AMOL SAXENA, DPM FACFAS, FAAPSM, FACFAOM
SPORTS MEDICINE COMMITTEE, USA TRACK AND FIELD
1997 AAPSM ANNUAL MEETING
SEATTLE, WASHINGTON
I. CASE STUDY #1: Plantar Fasciitis/Infra-calcaneal bursitis
Pearl #1: Compensation for plantar fasciitis or any other chronic lower extremity injury often leads to other injuries, as well, i.e. hip, ankle, knee.
Pearl #2: Orthoses may not be as helpful in some instances as you would like, particularly for elite athletes.
Pearl #3: Watch patient walk and run if they are not getting better as fast as you think they should. If they have pain going up on their toes, they may be functioning in equinas or supinated.
Pearl #4: Daily shoe gear plays a significant factor in healing plantar fasciitis, especially in women.
Pearl #5: Injections for plantar fasciitis should help within the first few days. Otherwise, it was in the wrong area or it is the wrong diagnosis.
Pearl #6: Infra-calcaneal bursa may actually exist in some patients, especially chronic cases. Iontophoresis may work better than phonophoresis
Pearl #7: Though injection is usually the last thing I do with recreational athletes, you may wish to consider earlier with professional athletes. Usually "pros" are already icing, stretching and doing PTx. Remind them that they can rupture the fascia.
Pearl #8: Ice cup roll massages seems to be the most efficient way of icing fasciitis.
Pearl #9: Chronic Plantar fasciitis with pain and swelling on the calcaneus may be progressing into a stress fracture. Alternatively, acute rupture may occur (plantar edema, "window shade" and ecchymosis). Both of these require immobilization for 3-6 weeks.
II. CASE STUDY #2 Posterior Tibial Periostitis
Pearl #1: Strengthening in-toed heel raises with knee bent and then follow this with stretching.
Pearl #2: Forefoot varus extended post to control forefoot to the ground (usually 3-5 degrees in Korax/HDP). Forefoot varus post only controls forefoot to the rear foot, not to the ground.
Pearl #3: Air cast ankle and leg braces (make sure they cover the area proximal to the pain) can successfully treat periostitis and stress fractures, often in 2-6 weeks. (Use anterior panel for anterior tibial stress fractures - they usually take 12 weeks.) Bone stimulation speeds this up as well.
Pearl #4: Make sure the orthotic, even temporary orthotic, fits in spikes (Measure forefoot, heel and arch width and allow for toe depth.)
Pearl #5: Bone scan is needed only if localized tenderness warmth and bruising and x-ray is negative, primarily to prove to the patient the diagnosis is correct. It is helpful to see the sports patient during the competitive season more often. Take external oblique x-ray to show posterior medial callus.
III. CASE STUDY #3: Hallux abducto-valgus
Pearl #1: Keep patient active on bike when they have a cast on and in the pool after cast removal, when appropriate.
Pearl #2: Non-weight bearing seems to decrease edema and post operative pain and stiffness. Acceptable 1st MPJ ROM usually 25-30° (20° DF/5° PF) to begin running. (Measure calf circumference and strength also.)
Pearl #3: Active rehab should be able to get patients back to running and sports in 8 weeks with basic forefoot osteotomies.
IV. CASE STUDY #4: Lesser metatarsal stress fracture
Pearl #1: Pain accompanied by swelling, increasing with (for lesser met. stress frx) activity, usually is bone or joint pain or torn tendon.
Pearl #2: Bone stimulation decreases healing time to 2+ weeks instead of 4-6 weeks.
Pearl #3: Avoid using surgical shoes, as they cause great arch strain and other compensatory problems. Use accommodative pad. (Meta Pad in wrong place can induce stress frx or neuroma.)
Pearl #4: Orthoses are made and back in 4 days after casting. Need quicker turn-around for sports patients, particularly "pro" athletes.
V. CASE STUDY #5: Posterior tibial tendon "strain"
Pearl #1: Previous injury is more likely for re-injury, including rupture. May have asymmetric weakness but not necessarily flattening. Generally opt to repair the rupture.
Pearl #2: Immediate surgical treatment allows for quicker recovery.
Pearl #3: Greater security with soft tissue anchors.
VI. CASE STUDY #6: Achilles tendinitis/retro-calcaneal bursitis
Pearl #1: Achilles pain increasing with activity, swelling, throbbing and inability to stand on the toes is essentially a functional rupture. Patients need to be immobilized and/or surgery.
Pearl #2: Decision to do surgery generally can be determined by the period of rest patient has attempted, along with other conservative treatment. If this period of time is at least equal or longer to the typical recovery time from surgery, surgery may be undertaken.
Pearl #3: Being able to differentiate between Achilles tendinosis and peri-tendinosis is imperative. Tendinitis generally feels better with activity. It responds well to heel lifts and ice. Peri-tendinosis tends to get aggravated by increasing activity, has more diffuse swelling, and can get irritated by heel lifts and ice.
Pearl #4: Soft tissue anchors, particularly for retro-calcaneal problems, seem to decrease morbidity, long term swelling and allow for quicker return to activity, along with greater security and more appropriate bone resection. Calcific tendinitis/tendo calcinosis of the Achilles tendon problems often manifest themselves similar to insertional retro-calcaneal problems and are generally part of the symptom complex. However, the retro-calcaneal bursa or bursal projection may be the actual cause and needs to be addressed as well (surgically).
REFERENCES:
Retro-calcaneal Pain, An Algorhythmic Approach, March 1996, The Lower Extremity, Saxena, Lee and Pyka.
Surgery For Chronic Achilles's Problems, May-June, 1995, Saxena, Journal Foot and Ankle Surgery.
Sports Medicine, Grand Rounds, Nov-Dec. 1996, Saxena, Journal of Foot and Ankle Surgery.
---
Home | About Dr. Saxena | Articles | Appointments | Shoe List | Orthoses
Medial Distal Tibial Syndrome (Shin Splints) | Sever's Disease/Calcaneal Apophysitis
Ankle Sprains & Calf Strains | Injury Prevention | Heel Pain | Achilles Heel | Ankle Stretching, Rehabilitation & Taping
Return to Sports After Injury | Cycling | Marathons | Videos | Recommended Books | Links
Friends & Patients | Legal Notice | Privacy Statement | Site Map
Copyright © Amol Saxena, DPM - Sports Medicine & Surgery of the Foot & Ankle
Web Site Design, Hosting & Maintenance By Catalyst Marketing Innovations, LLC/ Worry Free Websites