Dr. Amol Saxena, DPM
Palo Alto Foundation
Medical Group
Dept. of Sports Medicine
3rd Floor, Clark Building
795 El Camino Real
Palo Alto, CA 94301
Office: 650-853-2943
Fax: 650-853-6094
E-Mail
Map | Directions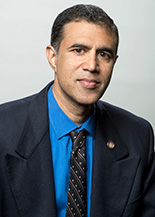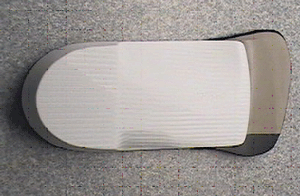 Foot orthoses (also known as "orthotics") are custom foot supports. They are designed to fit your feet more efficiently than over-the-counter (OTC) arch supports, and balance the biomechanical inadequacies of your feet and legs. I feel most people should try OTC arch supports first, but like a bell-shaped curve, they will match some peoples' arches, and for others the support may be too high or low, or too far back or forward.
The most common reasons people use foot orthoses are for arch and heel pain (Plantar Fasciitis), lower leg tendonitis (Achilles, Posterior Tibial Tendon and "shin splint" conditions) and for knee pain, such as Chondromalacia Patellae, Iliotibial Band Syndrome and Runner's Knee. Foot orthoses are made from casts or scans of the feet, and incorporate measurements of your foot and legs, limb length assessment, along with your exact medical condition.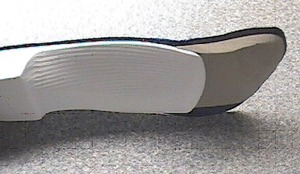 Most patients benefit from a thermoplastic device, but the flexibility and rigidity can be varied by the prescription. Most foot orthoses will last 5-10 years, and need to be changed if outgrown by 1 ½ shoe sizes, or you have trauma, surgery or arthritis of your feet. Some insurance companies (not all) cover part of the cost of treatment. The devices may need to be recovered every 2-4 years which can be often done locally at a cobbler or orthopedic shoe technician.
You should gradually use your new foot orthoses adding a few hours a day, but some people adapt very quickly. Regardless, you should not use them for extended activity, including sports until fully comfortable. Sometimes you can develop blisters; you can apply Vaseline to hotspots or friction areas. The devices should be comfortable and used whenever you are doing the activity that would normally aggravate your condition. However, it is beneficial to also go barefoot for some period during the day when you are "healed" from the aggravating condition to aid in strengthening the foot & leg muscles. If needed, foot orthoses should be beneficial to your overall lower extremity comfort.
Click here for recommended books on running.
---
Home | About Dr. Saxena | Articles | Appointments | Shoe List | Orthoses
Medial Distal Tibial Syndrome (Shin Splints) | Sever's Disease/Calcaneal Apophysitis
Ankle Sprains & Calf Strains | Injury Prevention | Heel Pain | Achilles Heel | Ankle Stretching, Rehabilitation & Taping
Return to Sports After Injury | Cycling | Marathons | Videos | Recommended Books | Links
Friends & Patients | Legal Notice | Privacy Statement | Site Map
Copyright © Amol Saxena, DPM - Sports Medicine & Surgery of the Foot & Ankle
Web Site Design, Hosting & Maintenance By Catalyst Marketing Innovations, LLC/ Worry Free Websites