Dr. Amol Saxena, DPM
Palo Alto Foundation
Medical Group
Dept. of Sports Medicine
3rd Floor, Clark Building
795 El Camino Real
Palo Alto, CA 94301
Office: 650-853-2943
Fax: 650-853-6094
E-Mail
Map | Directions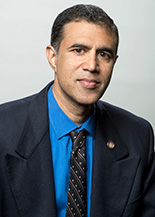 Parameters to Assess Return to Sports
Palo Alto Medical Foundation
795 El Camino Real
Palo Alto, CA 94301
Phone: (650) 853-2943
Fax: (650) 853-6094
Amol Saxena, DPM
Basic guidelines to return an athlete to running sports, includes assessment of pain level, range-of-motion and strength. Simplistically, the patient must have no pain with daily activities. Some initial onset of activity stiffness or soreness may be present for long periods post-injury, and this is not uncommon to persist for up to a year according to our clinical experience. However, the soreness or stiffness should get better with activity. Pain accompanied by swelling is never normal. There can be mild pain with palpation to either the Achilles tendon or the insertion. Ankle range-of-motion should be within 5° of the contra-lateral limb's ankle but adequate to perform the necessary activities. Atrophy should be less than 6 mm on the effected limb. (Saxena, A. Return to athletic activity after foot and ankle surgery: a preliminary report on select procedures. J Foot Ankle Surg 39(2): 114-119, 2000) Strength assessment includes pain-free hopping and 20 single leg heel raises. Generally, 45 seconds of consistent activity repeated five times, is a good guideline for allowing a patient to return to sport. Our typical regimen is to have the patient progress to being able to perform five sets of single-leg heel raises of 25 repetitions on the affected limb as a barometer. Standard Vertical Leap Testing, Single Leg Three Hop Test and a 20 Yard Lateral Shuttle Test should be assessed in the athletic population without return to sport unless all limitations are within 80% of the non-affected extremity. (Guillet & Saxena, "Rehabilitation of the Achilles Tendon", submitted for publication.) Always get clearance from your doctor, therapist or trainer.
A typical return to running program would be as follows: have the patient alternate walking and jogging for two minutes each, completing four cycles (16 minutes of total activity). Have them take a rest day and then re-assess two days later. If they felt challenged, have them repeat this every-other day for a week. If this was far too easy, then have the patient alternate three minutes jogging with one minute walking, again for four cycles. Again have the patient re-assess and repeat this every-other day for a week. Then the patient can begin with the following running schedule outlined in the table below.
Table: Gradual Progression of running after injury or surgery
| | | | | | | |
| --- | --- | --- | --- | --- | --- | --- |
| Day 1 | Day 2 | Day 3 | Day 4 | Day 5 | Day 6 | Day 7 |
| 15 min | Rest | 15 min | Rest | 20 min | Rest | 20 min |
| 20 min | Rest | 25 min | Rest | 25 min | Rest | 30 min |
| 20 min | Rest | 30 min | Rest | 40 min | Rest | 40 min |
| 20 min | Rest | 40 min | Rest | 50 min | Rest | 50 min |
| 20 min | Rest | 50 min | 30 min | Rest | 60 min | 20 min |
Anecdotally, we've found that patients with purely soft-tissue problems fare better with activity more often, versus those with bony involvement that may need to maintain an every-other day activity level for longer periods of time. We insist that the patients maintain their flexibility and strengthening regimen, along with any other therapy modalities such as heat prior and ice after, until they are up to their typical activity level, which again can take up to a year.
---
Home | About Dr. Saxena | Articles | Appointments | Shoe List | Orthoses
Medial Distal Tibial Syndrome (Shin Splints) | Sever's Disease/Calcaneal Apophysitis
Ankle Sprains & Calf Strains | Injury Prevention | Heel Pain | Achilles Heel | Ankle Stretching, Rehabilitation & Taping
Return to Sports After Injury | Cycling | Marathons | Videos | Recommended Books | Links
Friends & Patients | Legal Notice | Privacy Statement | Site Map
Copyright © Amol Saxena, DPM - Sports Medicine & Surgery of the Foot & Ankle
Web Site Design, Hosting & Maintenance By Catalyst Marketing Innovations, LLC/ Worry Free Websites